A Brand New Camera
A downloadable game for Windows, macOS, and Linux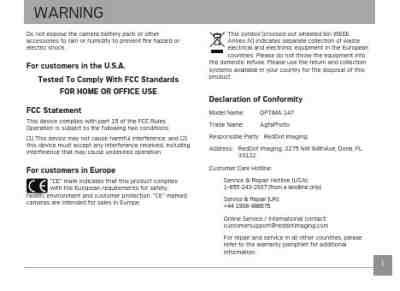 Thank you for your purchase! You are now the owner of a brand new Digital Still Camera.
Explore and capture your surroundings with the future of digital imaging.
Full specs:
320x240 resolution with 128 shades of luminance.
Digital viewfinder with Composition Assist®
4X Digital Zoom
DRAM internal memory with JPG storage
Integrated flash
Power: 0.075 W; Processor: 5 MIPs;
Memory: 7,497,984 bits;
USER'S MANUAL:
Q: Where are my pictures stored?
A: You can access your captures on your IBM compatible personal computer. To access the images, direct your terminal to the following folder: "Desktop/Digital Still Camera Captures".
Q: My storage is full. How can I take more pictures?
A: Access your captures folder (see "Where are my pictures stored?") and delete or move the existing pictures to free up space.
Q: How do I disable the flash?
A: Flash can be toggled using the F key.
Q: How do I access the Digital Zoom feature?
A: Use the Z key to toggle the 4X Digital Zoom.
Q: My battery is depleted. How can I recharge it?
A: The Digital Still Camera automatically connects to your IBM compatible personal computer for recharging. When your battery is depleted, shutdown your camera and the battery will be recharged next time you use it.
DIGITAL STILL CAMERA ® Fernando Ramallo
http://byfernando.com
sounds
Flash by floriangeyer @ freesound.org
Download
Click download now to get access to the following files:
A Brand New Camera.zip
139 MB
A Brand New Camera Source Code ($5 or more)
159 MB
if you pay $5 USD or more